Ohmai. Remember this? Yeah. I let it go... cuz I'm bringin' it back. So, first off HAPPY FRIDAY Y'ALL! Yay! *throws confetti* ON TO THE AIRING OF THE GRIEVANCES!
But first, the FAVES!
Benefit They're Real! Mascara - I freely admit to having been living under a rock about this. A giant rock. Because this mascara is UH-MAY-ZING. Its great for bulking the lashes while keeping them separated and defined. It layers well, and dries really fast.
from Sephora.com
Eyeko of London Skinny Mascara - This is my new favorite finishing mascara (I will have a complete post on my mascara philosophy at some point, don't worry). Its ULTRA black and lengthening. Great for topping off nicely separated and volumized lashes. It just gives them a nice, fluttery look.
from Sephora.com
THE FAILS
I'm not sure what it is with me and foundations lately but I feel like I've tried them all. So there isn't really one product that failed me this week/ month/ period since the last Faves & Fails. It's the whole I can't find the right foundation for me. I've tried drugstore, high end, mineral.... I just... I dunno what I'm looking for. Actually, that's a lie. I do. I'm looking for a foundation that looks like skin, that leaves my nose with less obvious pores. I want it to brighten, and I want it to stay. I also don't want it to make me look dry. And I can honestly say, in all of my ventures, I'm still not sold yet on any one brands new wonder foundation. I keep going back to MAC Face & Body, just because it's what I have on hand. I just wish it had a tiiiinnny bit more coverage.
RANDOM
The Sephora + Pantone Universe Shades of Nature Palette
I've wanted this palette since it debuted. I just didn't want to pay $48 for it. Because seriously, it's still Sephora brand. They can only dress it up so much. That being said - Sephora did something crazy. They discounted this palette to $17. I KNOW, RIGHT!?! So, I snapped it up as a part of my VIB Sale order. I can't wait to get it in. I'm slowly getting back into colorful eyeshadow to keep my look feminine and edgy. So hopefully this will help! (Which, apparently is no longer available on their website).
Music
It's Queens of the Stone Age's song Go With the Flow. It's just been resonating with me lately. The introspective melancholy/ resolve in it has been my whole inner dialogue lately. But, in it's own right, it's a very cool song.
Books
I'm swinging back into a classics phase. Mainly because in high school, I never read anything for English class if I didn't absolutely have to. Then I was a science major in college, so once I took my Basic Comp class and my Modern History class, I never really read a serious book throughout the rest of my academic career. But make no mistake. That doesn't mean I don't read. So, I have three classic lit books on rotation that I have been flitting to and fro between. They are:
Jane Eyre by Charlotte Bronte
Pride and Prejudice by Jane Austen
Anna Karenina by Leo Tolstoy
I know. How damned random of me. But in the defense of Jane Eyre, I love Jane Eyre. So, everytime I read old skool lit, I always revisit this fave of mine from the clan of the Sister's Bronte.
MD PASSED QUESTION 6!
I am very liberal in my personal life. I try to keep it to myself (mostly) and not let it bleed through here. Although, if you were on Twitter/ and follow me on Twitter during the debates... things went a little sideways. However, I am happy and pleased to announce that Maryland, the state I reside in, voted to legalize gay marriage by public referendum (for civil liberties reasons) a.k.a. Question 6 on the 2012 Presidential Election Ballot. Maryland is traditionally a Blue/ Dem/ Liberal state, but I am so happy that it's legal here!
SKYFALL
Yeah. Tomorrow. Me. Movie Theatre. 9 Foot Tall Daniel Craig cum James Bond. Bucket o' Popcorn. Deliriously Happy Expression. BECAUSE OF SKYFALL! :D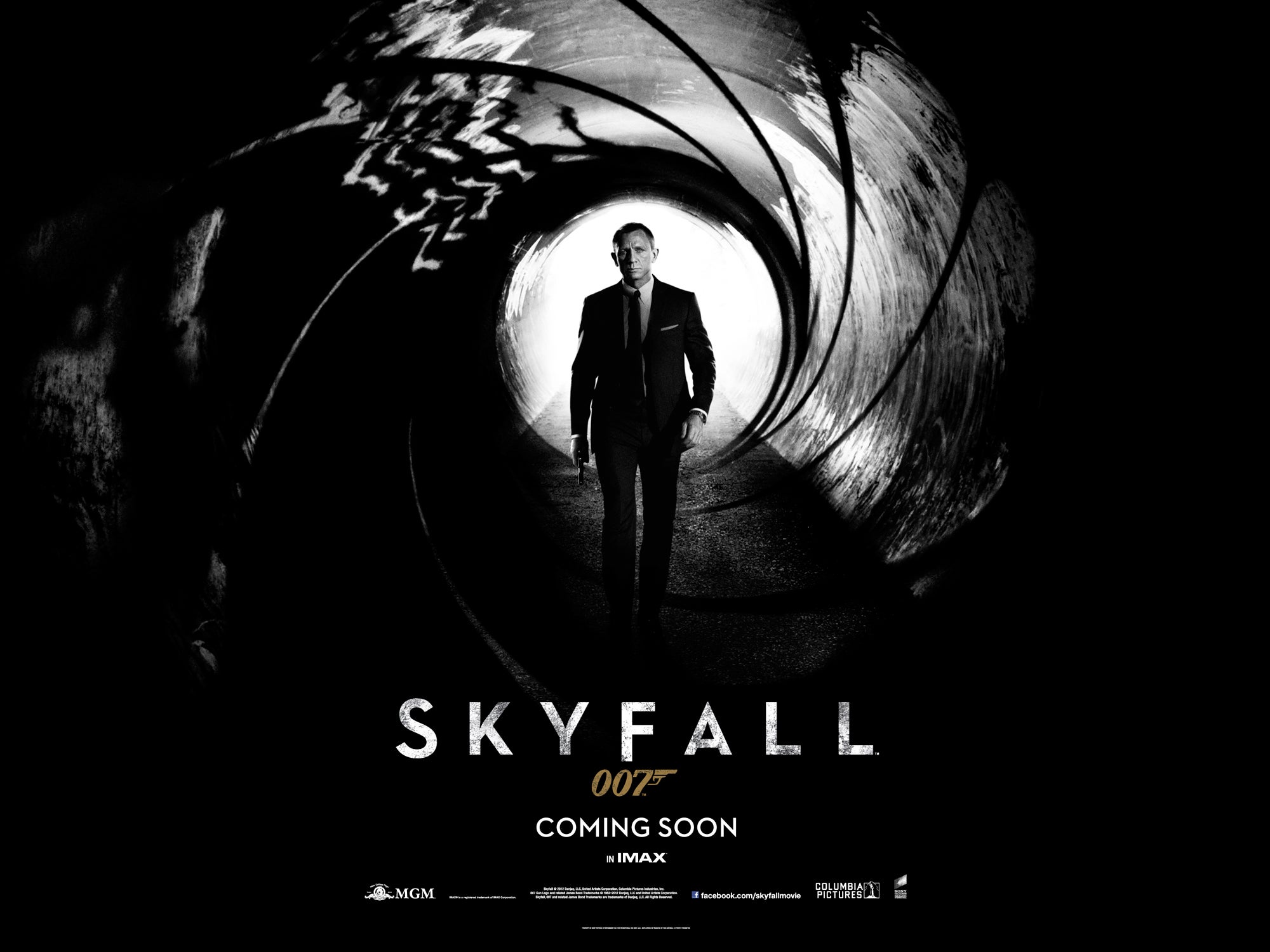 Oooohhh yyyeeaaahhh!